Do your kids know where they come from? Most families claim a particular heritage that they most identify with (we're Italian, German, etc.) but are you sure that's where the majority of your ancestors really came from? If you consider how many ancestors you have, it's quite possible that your family came from many locations. Want to check and see if what you've been told is accurate? Here is a fun way to quickly test your theories without doing a ton of research.
First you need to get the free FamilySearch Tree app from Family Search. I will outline the following steps for you with screenshots, but if you'd rather see the video of how to find where your ancestors are from just skip to the end!
This is what the FamilySearch family tree app looks like. When you are searching for it in Google Play or the App Store its official name is FamilySearch Tree.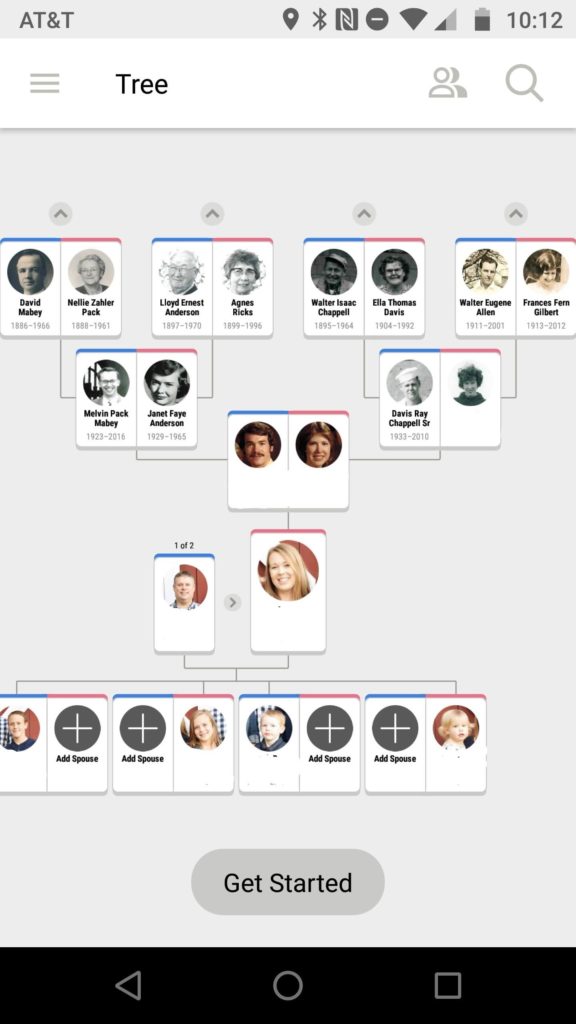 The FamilySearch Tree app has several ways you can view your pedigree chart. One of my favorites is the photo view, but to quickly see where your ancestors come from you will want to switch to the fan chart view.
Just click on the three lines in the upper left hand side of your screen. It will open a variety of options (which you will want to check out at some point)! Select the Settings.
Click on the app settings so you can switch your pedigree chart to the fan chart view.
Click the toggle on "Enable Fan Chart View" to turn on the fan chart view. In this photo it is deselected because I was using the photo view. You can switch this back and forth as often as you want, so you are never stuck with one type of pedigree chart. Make sure it is selected before moving on.
Hit the back button until you see your family's fan chart like this. Then you will click on that blue button down in the bottom left hand corner. This will bring up tons of options that you can explore in the fan chart view.
You can view just a few generations in the fan chart view or a lot. For the purpose of seeing where most of your ancestors come from, you want to view far enough back that you can see when they started immigrating. Click on that little arrow to pull up your choices.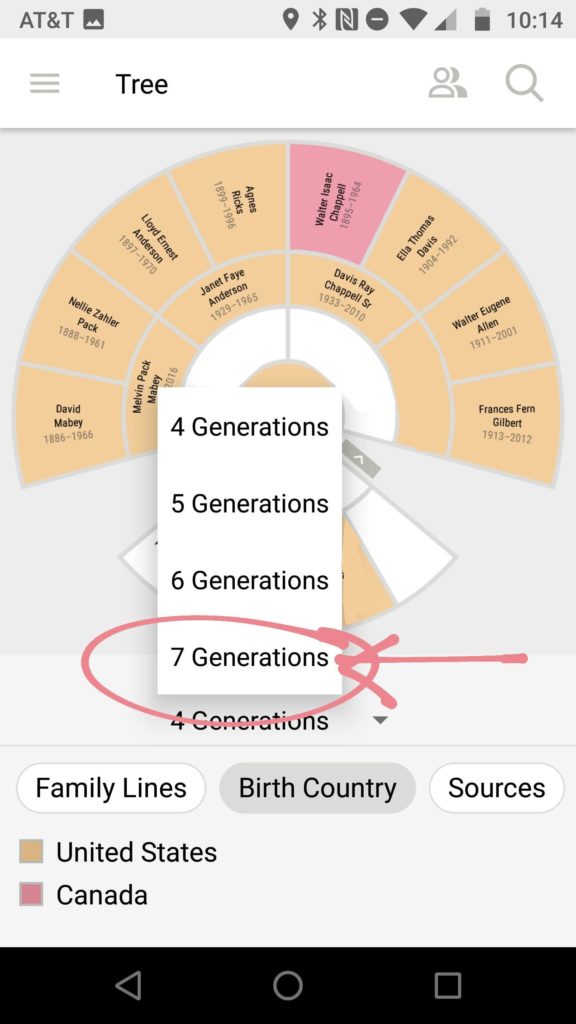 You can view up to seven generations in the fan chart view, and you want to see all seven so you can see as many ancestors as you can. Viewing more ancestors will give you a more accurate picture of where your family has come from. Typically the further back you go, the more you will see ancestors born in other countries.
There are lots of ways to view your fan chart. They can be found by scrolling through that row right below the generations tab. If you select the birth country tab, each of your ancestors will turn a color relating to the country they were born in. When a line changes colors, you can easily see the generation of ancestors who immigrated to your country.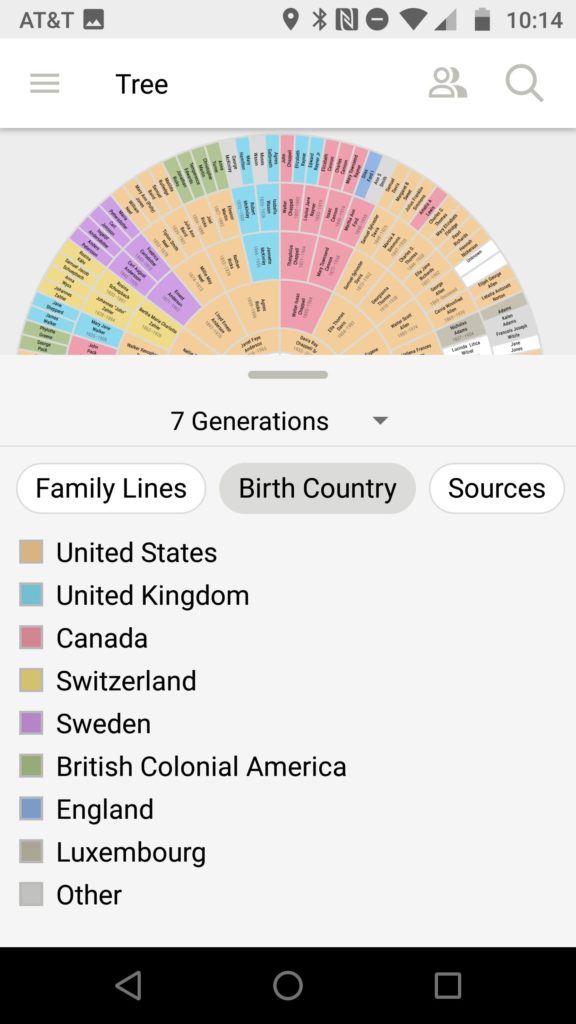 When you slide the color coded chart up, you will see the top eight countries that your ancestors were born in, organized from the most common countries to the least common. 
These colors make it easy to quickly see which countries your ancestors hail from without doing a ton of research or digging around in your family tree.
You can zoom in to any section of your fan chart to see the names more clearly. If you want to learn more about any of your ancestors, just click on their name and it will take you directly to their page on FamilySearch. Here you will be able to view any photos, stories, and family information that has been put into FamilySearch.
When you first get to your ancestor's page you will see important dates and locations pertaining to your ancestor's life. If you want to see photos, stories, and such you will scroll over on the top bar. Click click on the memories section to find any information that you or others have added to FamilySearch. This is a very fun place to explore!
Now you can tell your kids with confidence where they come from! If you know a child who likes games, crafts, and other activities, check out our family history activity kits! They also might enjoy our family history for kids section.
Do your ancestors come from the locations you thought they did? I'd love to hear about your discoveries and connect with you over on Instagram!