Change is one thing we can always count on, and there is something so special about preserving the memory of things as they are right now. This year Easter was very different for our family. We were down two family members on Easter morning, but we stretched the true meaning of Easter throughout the week as we learned more about Jesus Christ and his life. It was a great experience, and I am grateful we were able to try something new. In the spirit of preserving these Easter memories I made a fun (and free!) printable to help your kids capture what this Easter was like from their perspective. They will be so fun to look back on and see how much your child has learned and changed over the years!
We used this adorable banner that is part of our subscription from Come Follow Me Family Study. Each pendant has a small scripture passage to read with some thought provoking questions on the back. We loved this because it was fun for our little ones and our teenager. Everyone especially loved the QR codes on the back that took us right to an applicable video about that topic. It was such a wonderful way to explore Palm Sunday, the last supper, Good Friday, the atonement, and more.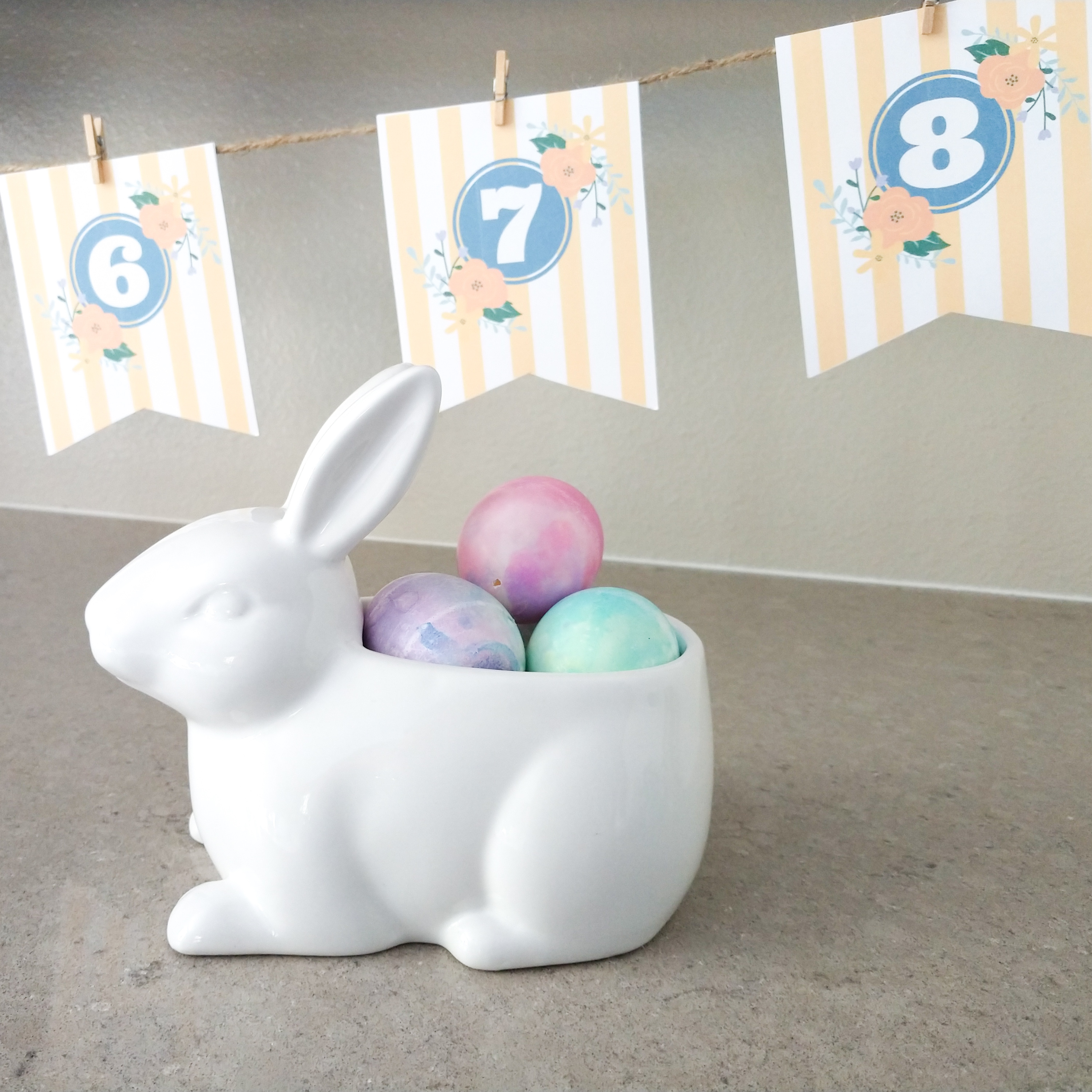 I am loving this guided way of studying the scriptures! I know that I could easily find this material in free resources, but honestly it is just so nice having it all done for me…kind of like hitting the easy button, and let's be real. Sometimes as moms we just need an easy button. It has been just what we needed to shake things up a bit. 
If you're looking for an easy way to connect with your kids, check out our activity boxes! They are filled with fun games, crafts, and activities that help kids explore their family history in a super easy way. Best part? Everything you need is delivered right to your door in a cute box with your child's name on it so you don't have to prepare anything!