I do not decorate for Valentine's Day, but I was dying to make this heart garland! Valentine's Day in our home is a way to celebrate the love between us all and this year I decided to bring our ancestors into it and you can join us! Celebrate the love that literally brought you into existence and made you YOU! My kids and I made this love garland from photos of our ancestors, originally inspired by @thekindredpress. If you don't want to waste time and energy gathering supplies (and want 5 other fun activities already put together for you), everything you need to make a heart garland is included in our Love Story Activity Kit and can be delivered right to your doorstep!
We used a see through lid from a Pringles can (dang it, had to eat those Pringles!) and cut the lid into a heart shape so we could easily see where to trace our photos for the perfect placement. I am not very crafty and had a hard time getting these photos to stay right side up and not flip over on the string. I found the trick is to hang them in the corner, not the middle. We wanted to use tiny clothespins to hang these (we bought the smallest ones we could find), but they just flipped over so we taped these on.
Update: the clothespins work when using a thicker jute rope, so that is what you will find in our activity box! It comes with a clear heart template, tiny clothespins, natural jute twine, colorful cardstock papers for decorating and 5 other activities.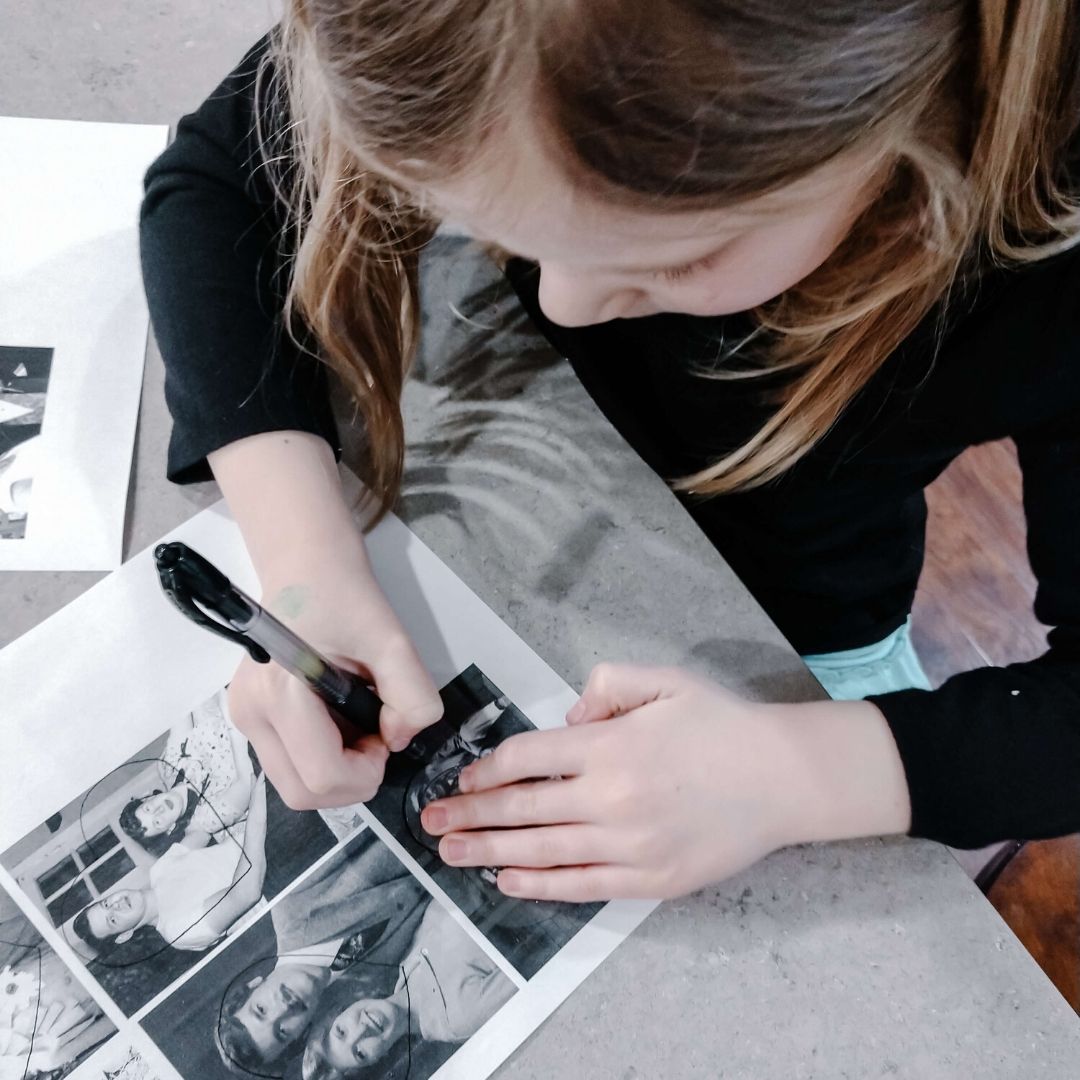 My daughter asked if she could hang it in her room and squealed with excitement when I told her yes. I have a feeling this won't be coming down after Valentine's Day. As I tucked her into bed last night I reminded her how much all those people love her, and that the ones who've passed on help watch over and protect her.  She may not be able to remember all their names, or their stories, but I think she can feel their love and will grow to love them. And that's the whole point, isn't it?
If you don't have many photos of your ancestors, here's a video that shows you where to find all the photos of your ancestors that have been uploaded to FamilySearch in one easy location (start watching at 1:20).